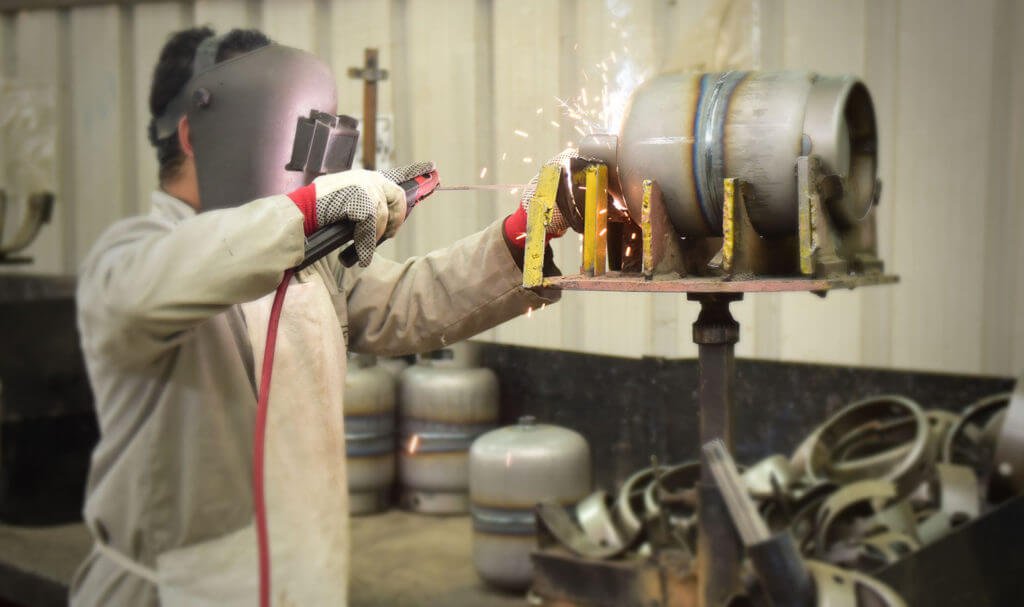 Fast Gas is one of our B2B products
Seif Gas is our brand in Uganda
Production line for Liquefied Propane Gas (LPG) Cylinders (Refillable welded Steel Cylinders)
In accordance with the requirements of International Standard ISO 4706 And Egyptian Authority for Standards ( EOS) 3443 / 2013.
Capacities: 1.25, 2.5, 5, 7.5 and 13 Liters.
Products has to achieve the following tests:
Mechanical tensile and bend tests.
Burst test under hydraulic pressure ( explosion test)
Hydro Static testing System ( 30 Bar Hydraulic test)
Radiographic Examination
The existence of leakage.
Line of production for LPG cylinders has the following machinery:
Welding shop
CO2 submerged welding
Trimming and Jogglingmachine.
Heat treatment Furnace for Stress Relieving of LPG Cylinders
Trimming and Joggling machine
Shot Blasting machine for cleaning external surface of LPG cylinders.